Catering Vans to your Street or Party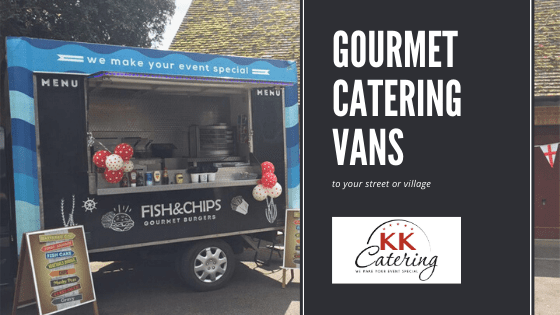 ---
A catering van for your street
It's undoubtedly true that neighbourhoods with a strong community spirit are great places to live, and nothing fosters great relationships with your neighbours than sharing great food together.
But choosing what food you're all going to cook – and who has to cook it – can be a nightmare. Juggling busy work and family lives, making sure you cater for special dietary requirements, and simply finding enough oven space for a big get-together can be tricky. So what's the simple answer? Hire one of our catering vans or trailers!
Click here to enquire about dates and availability >>>
---
How does it work?
---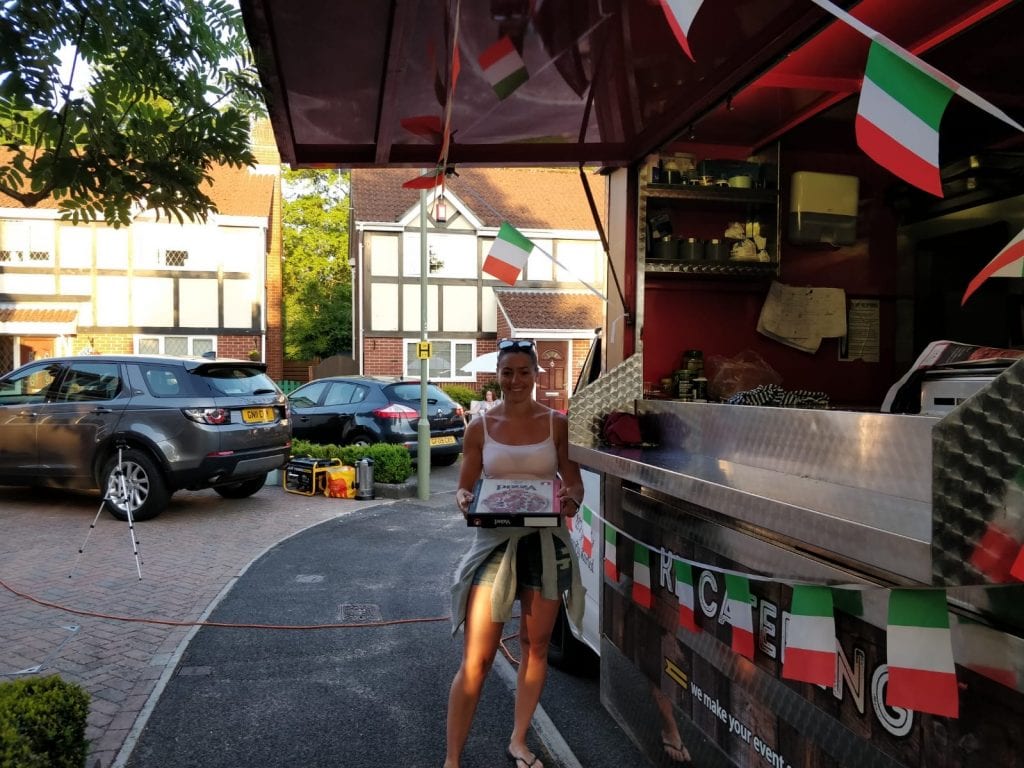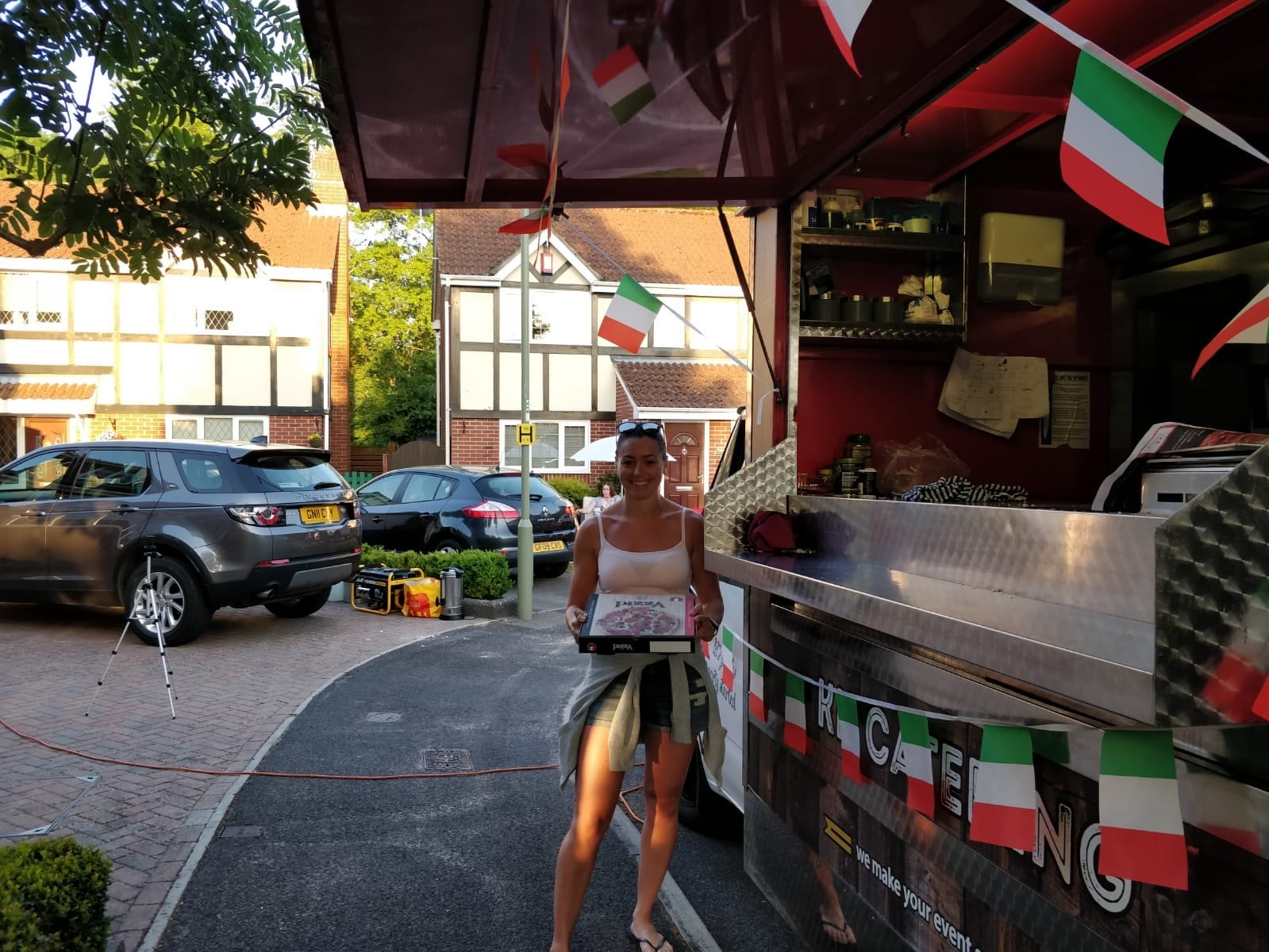 Whether you're planning a street party to mark a special occasion, are just wanting to have fun with your friends and neighbours, or even if all you are looking for is a night off from cooking for your family, get together with your street and let us do all the cooking for you.
All you need is to arrange for a minimum of 20 homes in your area to pre-book and pre-pay for meals, and we'll be there with a service of great-tasting, freshly cooked food.
So get chatting on that local WhatsApp group, pop a post on your community's local Facebook page, or even put an old-fashioned note through your neighbours' doors, and organise a delicious treat for everyone on your street.
Click here to enquire about dates and availability >>>
---
What we offer you: Freshly cooked and delicious food
---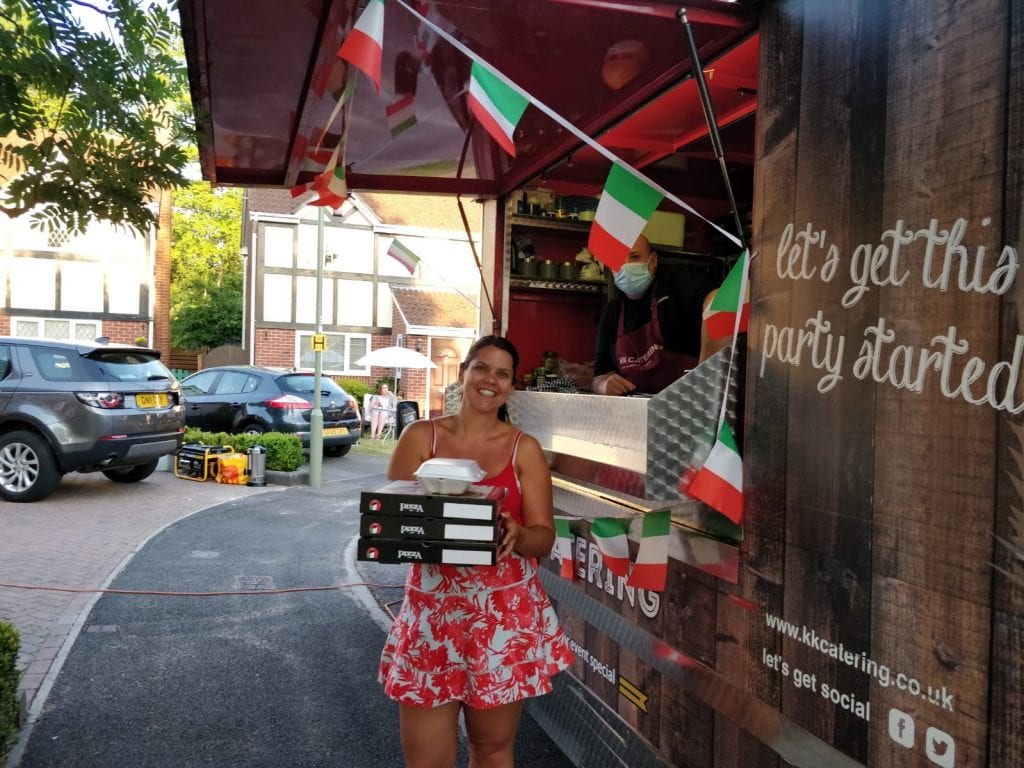 Our mobile catering services will bring you authentic flavours and tastes from every corner of the world. We offer delicious souvlaki from Greece, mouthwatering burritos from Mexico, succulent barbecued German sausages from Bavaria and tasty curries. Whatever cuisine you're looking for, we'll be able to serve it to you!
We do the more traditional types of street food too, so if you're after fish and chips, baked potatoes, stone-baked pizza, a good ol' burger and chips or a tasty kebab, we've got you covered there, too.
Want something sweet? Our range of dessert services includes a creperie, a waffle specialist and cheesecake bars.
We offer a range of vegetarian and vegan street food options, too.
Click here to enquire about dates and availability >>>
---
Top-quality customer serviced
---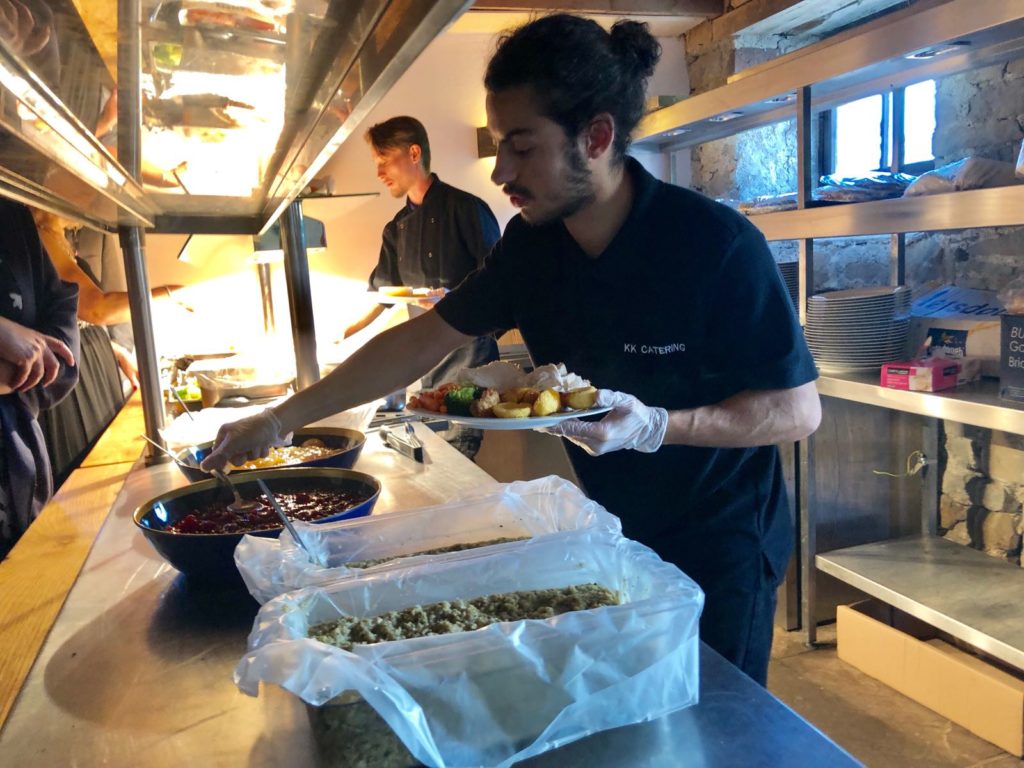 We cover anywhere in the mainland UK from our units in London, Bristol and Manchester. Our state-of-the-art mobile catering vans and trailers, plus our dedicated team of enthusiastic and skilled professionals, can provide you with everything you'll need for a great meal.
---
Our Menus and Prices
---