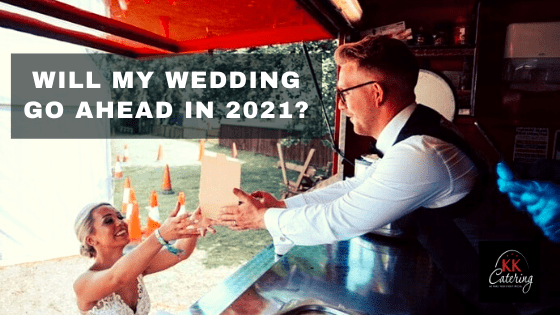 Weddings were one of the hardest hit of all occasions during the assorted coronavirus lockdowns, but hopes are raised for 2021 with post-Covid nuptials set to be all the more special. So if you want to know will my wedding go ahead in 2021? Read on to find out our thoughts.
Marriage celebrations will look a little different, but later this year we expect to see a boom in couples walking down the aisle.
That means that 2020 postponements will be replanned and more couples than ever will seek to celebrate their love having emerged from the testing times of the last 12 months.
Ceremony and reception rules did change repeatedly during wedding coronavirus restrictions with a reported four out of five couples postponing their plans.
But with vaccines now being rolled out, the wedding industry is gearing itself up for a gradual reopening from the spring. Uncertainty remains, but we expect a big summer and a prolonged peak season through to the end of the year.
---
Your 2021 wedding Covid & safety
---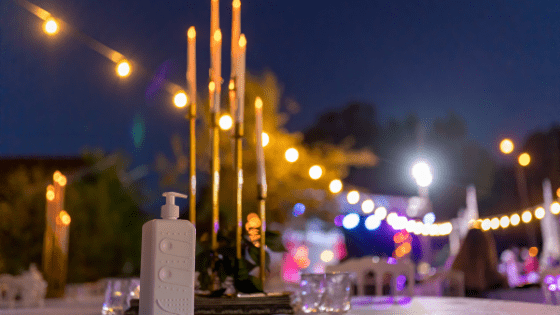 Whatever the outlook, it's safe to assume that weddings held this year will need to be more Covid-safe. That certainly will change the way your big day is organised and how the celebrations unfold.
Given that we're all now used to social distancing and safety measures, a few adjustments to the big day will be all that is needed without taking anything away from the celebration itself. Every guest in attendance will be all too aware that they may notice some differences from weddings they have been to before.
---
Wedding 2021 themes – flexibility and fewer 'big fat' celebrations?
---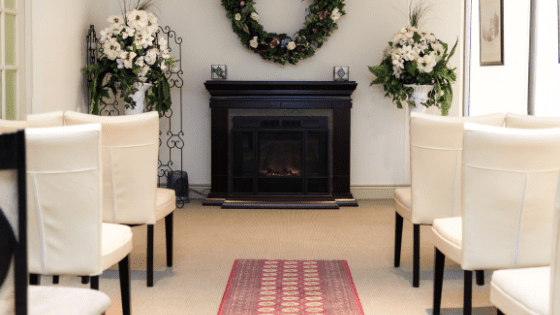 It looks like this summer will be a busy one for wedding venues, planners, caterers and suppliers with the most popular dates likely to be snapped up.
That means those now thinking of marriage in 2021 will need to be flexible in their timing and venues. Off-peak dates will be popular this year as will midweek weddings.
Certainly as restrictions begin to be slowly lifted, so too will the size and makeup of weddings parties. Gatherings will start small with Covid safety measures firmly in place which are likely to be with us for some time to come.
For some, the pandemic has shifted their priorities, and a smaller more intimate wedding will be their focus, but for plenty, it will be more important than ever to hold a big bash to welcome everyone to their special occasion.
---
Things to consider for your 2021 wedding
---
Like no other event, a wedding is the time to be creative and express yourself. Here are some ideas you can employ to ensure your big day goes with a bang while considering the current uncertain circumstances.
Larger venues to enable social distancing
To enable social distancing, many couples will be considering reducing the numbers who attend their weddings. These are uncertain economic times and reducing the guest list cuts down on costs.
This was a theme even before the coronavirus crisis with a shift in focus towards being able to invest more per guest. However, for some couples, the headache of who to omit makes this a non-starter. Plenty more will be determined that a big wedding makes for their dream day.
That means a larger venue than you may have originally planned will allow a good number of people to attend still and enable plenty of space inside for social distancing.
Covid-secure spaces
More flexible spaces such as marquees will become the norm, away from the traditional hotel suite. More room can easily be made available between tables, walkways, buffet areas and dance floors. Also consider breakout spaces which can be enabled with a tipi tent or marquee which can accommodate diners or dancers. Consider a bigger tipi which you can utilize for a more intimate, yet open celebration space.
Maximising outdoor spaces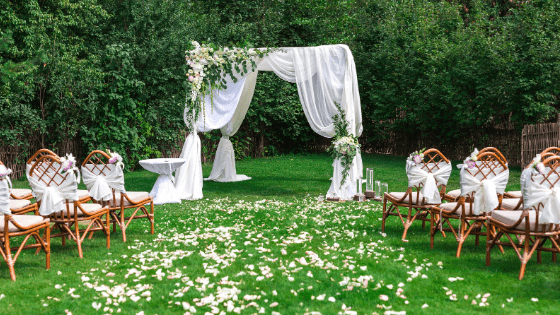 The science says that Covid-19 is less transmissible outdoors than in. Many of your guests are likely to feel safer out of the traditional hotel banqueting-style venue. That means gardens, parks, the grounds of notable places or even a forest or lakeside setting.
Less traditional catering plans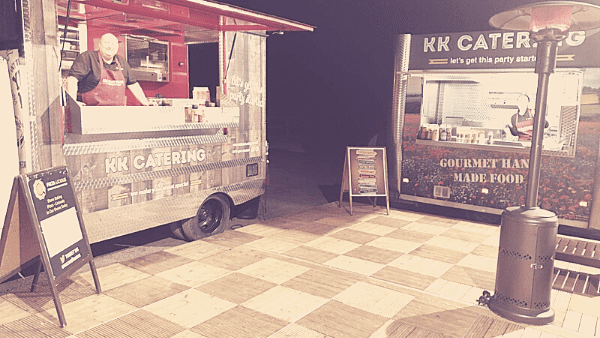 A wedding trend of recent years was a shift away from the formal, plated meal. The large tables with sit down dining may not be practical at all this year. People may even be wary of sharing bowls of potato and veg, or of having to attend the buffet table where a queue of diners have gone before.
Consider adopting a steed food style vibe. Fish and Chip Vans, Burger Vans and Pizza Vans are a great way to feed your guests tasty affordable wedding food whilst enabling everyone to be fed in a safe and secure way.
A new view on entertainment
DJs, musicians and other forms of wedding entertainment typically involve close contact being allowed as they perform. The dance floor of 2021 may yet involve boogying while wearing face masks. But equally, a shift towards a stage based entertainment will be the trend with bands, comedians and Magicians able to keep your guests entertained from a distance.
---
Above all, be led by yourself and your suppliers
---
It's your day – above all else. But also consider that all reputable wedding planners, caterers, car companies, photographers and entertainment will have a Covid-secure risk assessment in place. They will be gearing up for the refreshed celebration season during the forced closures of recent times. And, we really do hope that you can kiss the bride – minus the face mask.
For the latest government advice in regards to events and current restrictions please visit
For the latest government advice visit