Wedding's and in particular the catering at weddings has moved on from the usual Chicken or Beef option for a sit down meal and a pork pie and sausage roll buffet in the evening.
Not only you who has to create this special day but also your guests expect new alternatives, there are so many variants to creating an alternative wedding nowadays and so if you want to create a day to remember for you both and your Friends and family take a look at these top ideas for alternative foods guaranteed to impress your guests.
1. Street food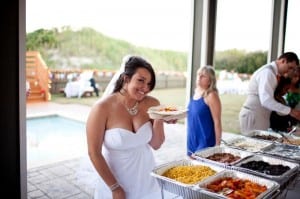 Think outside the box and lead your guests outdoors to enjoy a choice of street food, from fish and chips and burgers, to classic pie and mash. You can arrange fish and chip van hire at a reasonable price and it will let your guests choose whatever they fancy. Plus, it makes a great sociable atmosphere for dining, rather than keeping them to a strict seating plan
2. BBQ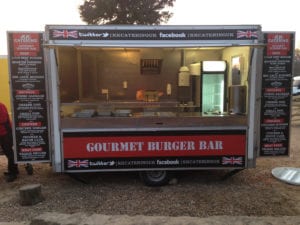 If the weather's good enough, a barbecue makes a great focal point before the main festivities begin. You can keep to the classic burgers and sausages or try something more exotic with lamb kebabs and piri-piri chicken – perfect for summer weddings.
3. Curry

Forget your usual Saturday night takeaway – a wedding curry can be the perfect choice of a full-on feast after the ceremony. It's perfect for a buffet because guests can help themselves to their choice of dishes, breads and rice. Try serving it up with glasses of lassi for an authentic touch.
4. Mezze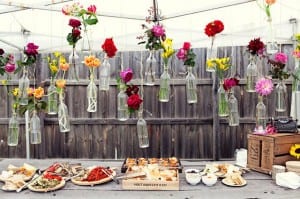 Load up boards with olives, antipasti and hummus for guests to enjoy at the table. It's a perfect, versatile option you can adapt to suit your guests, and it's great for encouraging them to interact at the tables – especially if they don't know each other.
5. Roast dinner
Planning a winter wedding? A roast dinner is the perfect hearty supper everyone will love – even the kids. It's a good idea to offer a variety of different meat options, then serve with the classic vegetables, Yorkshire puddings and all the trimmings. Follow it up with a light dessert, as it's a more filling main option.
Make it a wedding to remember with these top ideas for alternative catering, all guaranteed to impress your guests, but remember, it is your day so have it your way, get in touch to see how we can help you with a range of alternative catering ideas