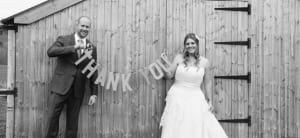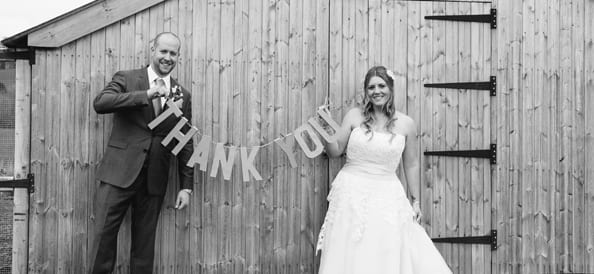 You were a pleasure to deal with and made my life easy by being so professional and easy to contact
We had the best day ever and I am so glad that I got in touch with you guys to look after our food for the evening…… ALL of our guests were blown away with the great tasting, hot beautiful food!!
Juliet Weston
Fish and Chips 12th November 2016 Merseyside
"We hired a fish and chip van for my husband's 50th party. Everyone at the party was so impressed and thought it was a really good idea. The van also brought sausages, curry sauce, much peas and a selection of vegetarian burgers. It was excellent!"
Joy Johnstone
Indian 3rd December 2016 Nottinghamshire
"They take away at the hassle and concerns when feeding a large number of guests; highly recommended"
Carole Mcgregor
Fish and Chips 27th November 2016 North Yorkshire
"I held a remembrance for my late husband whose favorite meal was fish and chips. The team at KK catering were amazing - right from the start they replied promptly - nothing was too much trouble. They were definitely the friendliest, best value for money of all the companies I contacted. On the day they were prompt, polite and accommodating - they arrived, set up, served the guests, stayed and left and it was perfect - everyone loved the food. I would definitely use them again and recommend them without any hestitation. 5***** +++++"
Theresa from York
Fish and Chips 14th November 2015
"Can I just say to you and everyone at Kk catering, you are amazing. Paul and Georgina were so brillant kind helpful and even stayed longer than agreed to help and make sure everyone was fed. They were amazing truly I could not have asked for more. I was worried before about it all but I need not have. Thank you worth every penny. Theresa X"
Karen Roberts Senior Marketing Manager NEMEA
Company Event September 2015
"A big thanks to you and the team for Monday and  Wednesday this week. The fish and chip van was a massive hit at the locations, Chesterfield sent photos and were delighted Really appreciate your work on this and helping us to raise our brand and moreover make a difference in our market that is very crowded – they won't be forgetting us easily after this. "
Marie Butterworth
Fish and Chips 5TH Sep 2015
"Hello We would just like to say a huge thankyou for your fish and chip van at our wedding on the 5/9/15 at hargate hall the fish and chips were the talk of the wedding and the member of staff that came was extremely friendly and professional. Kind regards Paul and Marie Butterworth"
Heidi Sherwood
Burger Van 15th June 2015
"Please can myself & Nick thank you all for your contribution to our Safety Week, your time & effort was really appreciated and couldn't have been done without you. Please pass on our thanks to all your staff that were involved. Great team effort & great results Hope to catch you soon Time for me breathe again!!! Thanks Heidi Sherwood Distribution Supervisor "
Sophie Howells
Burger Van 15th June 2015
"Thank you for your email. Just wanted to say a huge thank you for the service you provided, the gentleman you had delivering the van was an absolute delight. Nothing was too much trouble for him.Will be recommending KK Catering! Best Wishes Sophie  Sophie Howells ,Young Enterprise Manager "
Rachel Musk
6th June 2015
"Hi Kevin, We just wanted to say what an AMAZING team you have at KK Catering. Our wedding on Saturday was incredible and the food was absolutely perfect. The service was great, the staff were lovely and people have been raving about the curry sauce :) We honestly can't thank you enough it was superb! Kind Regards Rachel and Brad Burnell "
Sue Appleton
17th May 2015
"I just wanted to say a big thank you to yourselves, Scott and Kevin for the fabulous job they did at my 50th birthday party on 17 May 2015 in Guildford. It went like clockwork, everything was as you said and Scott and Kevin were brilliant. Please could you pass my thanks onto Scott and Kevin as I didn't get to say goodbye and thank you personally. Should we ever have another event to cater for you will be the people we will use, all our guests were impressed and a couple asked for your details so hopefully you might get some more business. "
Previous Customers