Fish and Chip Vans Bedfordshire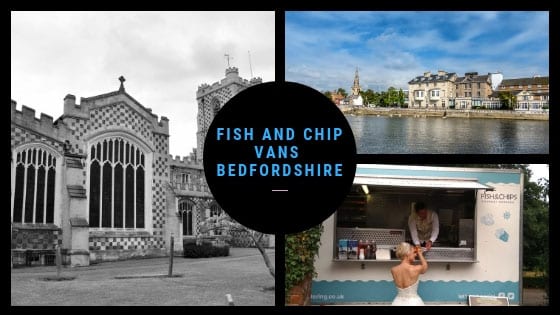 A fish and chip van in bedfordshire is one of the best ways to bring crowd-pleasing catering to your event. Whatever the occasion may be, hot and tasty food enhances the experience for everybody involved. Serving this British favourite will leave your guests impressed and with great memories of your event. Read on for suggestions of events that could be enriched with a fish and chip van.
---
Bedfordshire Weddings
---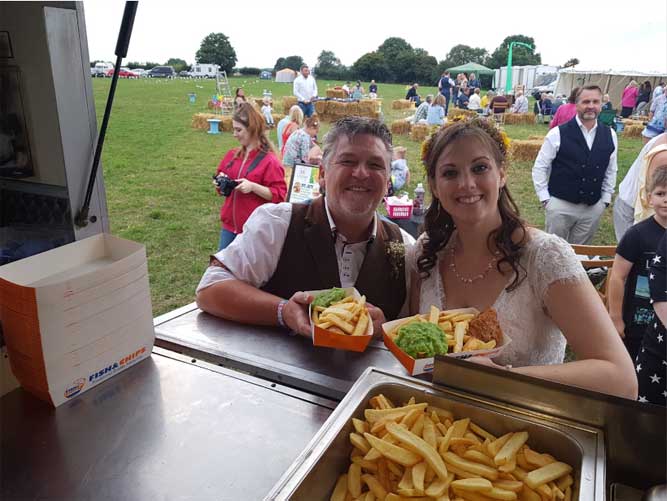 Of course, weddings need catering, and a fish and chip van is a great choice if you're planning your special day at one of Bedfordshire's wedding venues. The classic food on offer will appeal to guests of all ages and bring some extra fun to the day because it's a less formal choice than a sit-down meal.
---
Corporate Events in Bedfordshire
---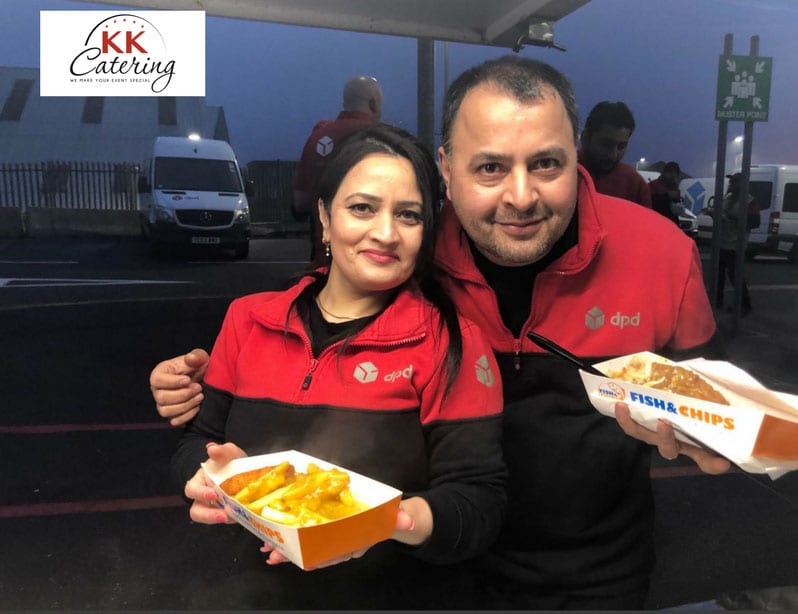 A fish and chip van makes for memorable corporate hospitality and works especially well for events where you want guests to mingle. Depending on whether your event is large or small you could hire one van or a fleet to cater for everyone. A fish and chip van also helps to take the stress out of arranging catering – you won't need to worry about health and safety or providing for dietary requirements because these are met by us.
---
Fetes and School Fairs
---
Whatever the weather, the delicious hot food from a fish and chip van will be a welcome treat at your fete or fair. Whether it's a school, community, or church event, a van means you can serve your guests tempting and familiar food throughout the day, and the unique offering will be an added selling point too.
---
Birthday parties in Bedfordshire
---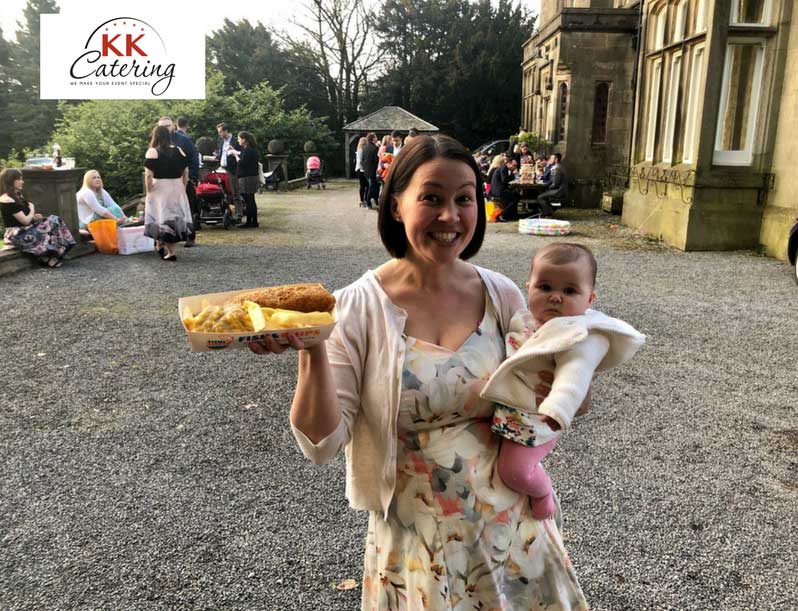 If you want to celebrate without the burdens of shopping and cooking for a crowd, hiring a fish and chip van is the ideal way to provide distinctive and appealing party food. You won't have to worry about cleaning up either, so you can spend more time relaxing and having fun with your family and friends.
If you're organising an event in Bedfordshire and want to hire a fish and chip van, contact KK Catering today. Simply complete our online form
Get your Price in Real time
What our Customers say