It's that time of year when thousands of sweating palms tap feverishly at the keyboard in the desperate hunt for Glastonbury tickets. If you din't secure your trip to Worthy Farm, why not stage a back garden festival instead?
Create the right conditions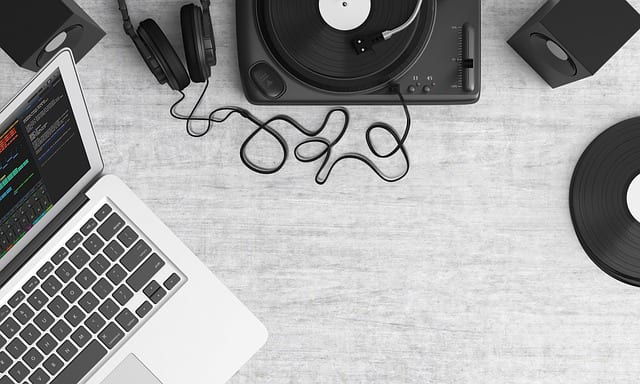 No, we don't mean turning the hosepipe on your back garden until it's a sea of mud. Glasto is all about sharing a communal experience so invite your friends, and their friends, to create your own mini festival crowd. Invite everyone to name their favourite track and compile a festival playlist that could be anything from Abba to Metallica, then tune in and enjoy the festival vibe.
Create a crash pad
Hold your back garden Glasto over the weekend for the full festival experience. Invite your friends to bring a tent – garden size permitting – or a sleeping bag to crash on all available surfaces in your house. With queues for the loos and hard surfaces to sleep on, it'll be just like the real thing, only in the comfort of your own home.
Designate your Glasto zones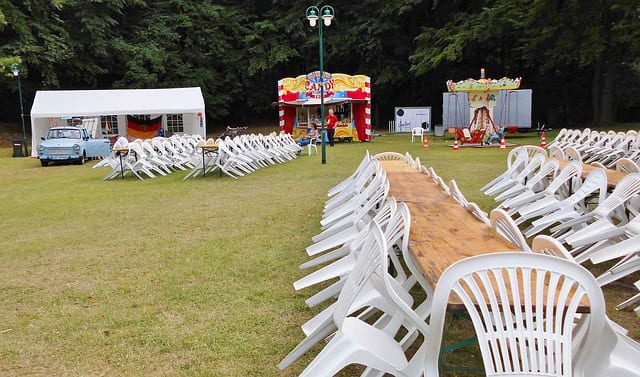 Make your teenager's bedroom the 'acoustic tent' so they can't play their banging tunes and drown yours out. Kids around? Create a 'circus field' with suitable toys and games. Start a game of charades in the 'theatre field' – the naughtier the better. Glasto even has its own casino so a few hands of poker would be perfect.
Festival food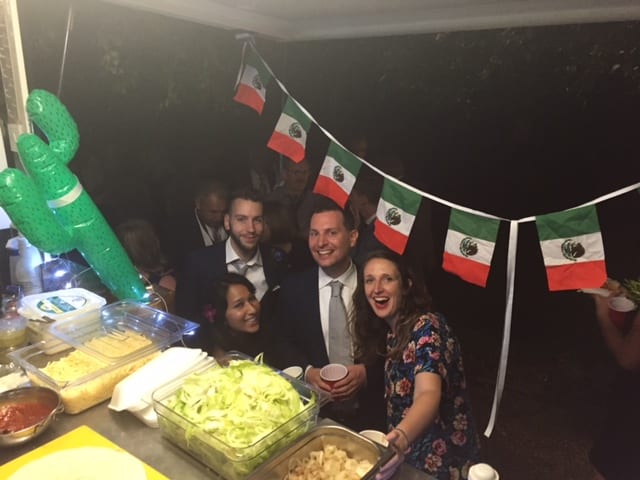 Keep it simple and stick to barbecues – get your guests to bring something for the coals – or variations on street food from around the world. For real festival chic, hire a proper food truck – a noodle bar or Indian for the world travellers, a creperie or gourmet burger van for the foodies and baked potatoes and pizza for the veggies. Or just forget Glasto and put on your own world food festival instead with everything from Bavarian BBQ to Greek souvlaki.
Call KK Catering today to see how we can supply you with delicious food vans for your own mini-festival.