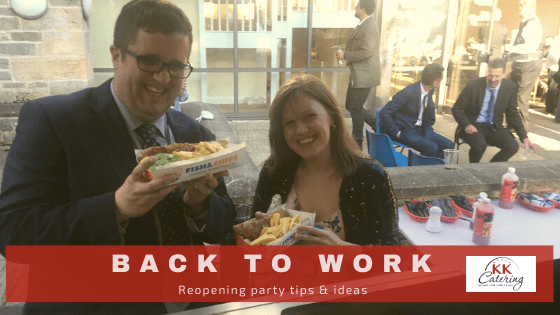 A back to work reopening party company event has never been more important to boost morale and show your employees how much you appreciate them. The office party has become an essential part of business models across the country, bringing staff and management together. After all, who doesn't want to create a work environment that rewards staff, improves productivity and encourages them to work even harder?
If you're getting ready to reopen your workplace, take a look at some of our ideas below.
---
Breakfast boosts
---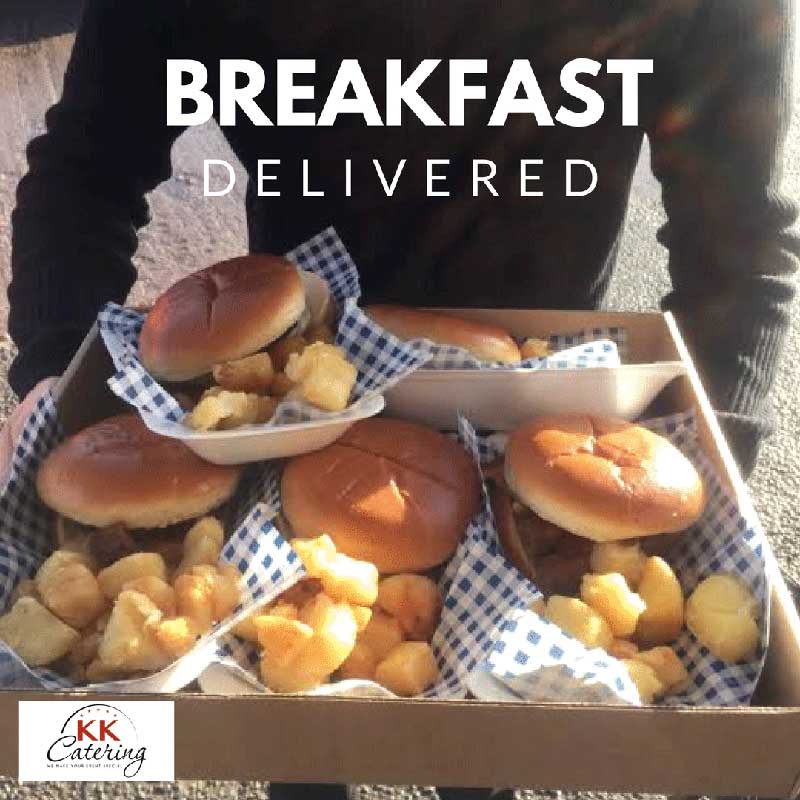 Are you looking to reopen your office with a bang? Instead of making it a late-night party, why not have a big breakfast event instead? Get your employees together and provide delicious breakfast food.
With British Back, bacon and Lincolnshire sausages served with freshly cracked eggs all piled into a warm brioche bun.
Not only will this allow your team to catch up, but you'll find they're more motivated and excited to start the day.
---
A party to remember
---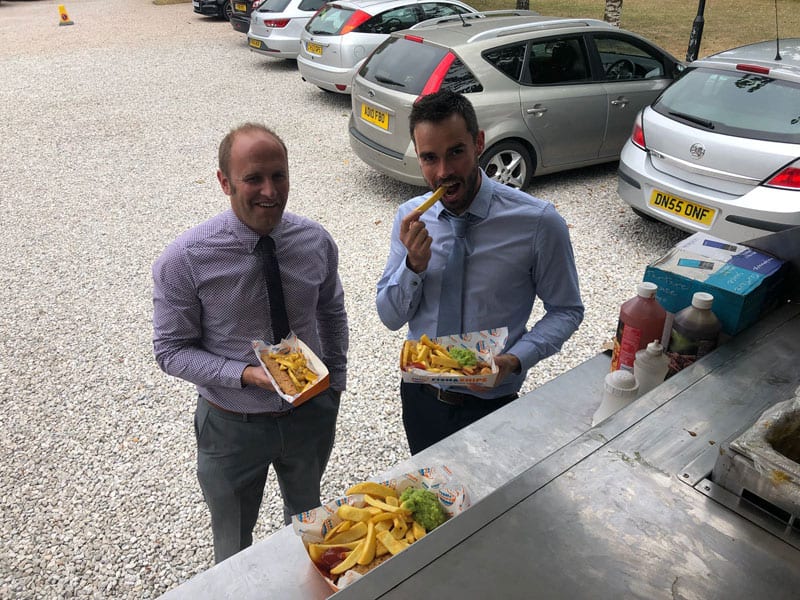 In this day and age, it's becoming trickier to make each event special – we've all seen magicians and cover bands before. Therefore, the best way to improve morale is to give your guests something to remember, so think outside the box. Illustrators and photo booths are two great options to consider.
With most of your staff being under lockdown for over 8 weeks you might feel that you do not need to host a large extravagant event and a smaller party may just be the perfect way to allow your staff to reconnect. Offering some nice drinks and great food will be the perfect way to do this.
Or perhaps you are planning on hosting an awards ceremony? maybe to tie into your work reopening? Throw away the dated compere who has been doing the same routine since TV was in black and white and bring in a comedian or a comedic impressionist to keep spirits high and your guests engaged. Planning this in the warmer summer months will also allow you to host your party outdoors.
---
Competitive edge
---
If you need something extra unique to boost the atmosphere, consider lawn games like giant Jenga, croquet, or badminton. This could encourage friendly competition amongst your sales staff too!
Similarly, if your office is full of big kids, consider hiring inflatable obstacle courses and bouncy castles. Games add a great dynamic to any event and give your guests or employees a chance to relax and enjoy themselves.
---
Street Food Catering
---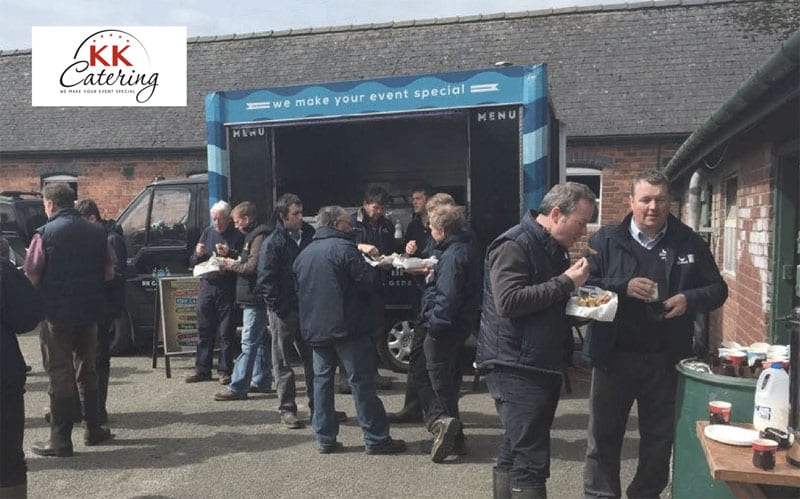 Finally, why not shake up the whole delivery of your event and lose the traditional three-course meal?
Street food and mobile catering vans are great options for reopening party catering. Not only is there a great range of food options for your guests to choose from such as fish and chips, burger vans, pie and mash, pizza vans, Mexican, Greek street food and more, but you can also hire a mobile bar with cocktails tailored to your company. For example, the MD's Margarita! You could even go scientific and have drinks made with bubbles and dry ice for an extra bit of fun.
If you do choose mobile catering, you could even install rustic picnic-style seating so that your employees really mingle and come together. After all, nothing improves morale more than a united team!