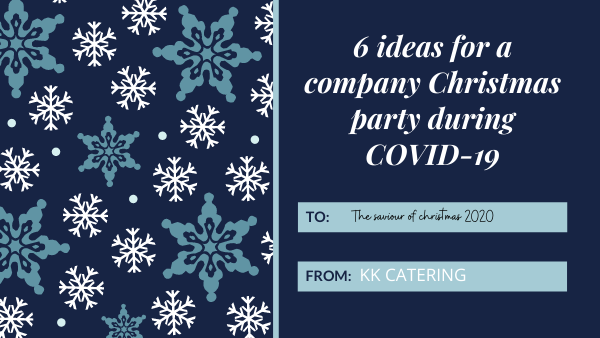 COVID-19 is having a profound impact on all our lives. From remote working to the rule of six, there are lots of ways that life has changed during the recent pandemic. One aspect that's going to be much harder this year is the company Christmas party. Traditionally held at a venue with lots of drinks, food and music, there is a real risk that these venues won't be open. Plus, it is very unlikely that social meetings will be allowed this winter.
Yet the corporate party is often a joyous time and many staff look forward to the party. Outright cancelling of all celebrations might not be the best option for team morale, especially as it looks like we could all be facing limited Christmas celebrations.
So, how can you have a safe COVID Christmas party this year? Here are some of the ideas that might be fun for your business' coronavirus Xmas party. There are some links at the bottom for suppliers if you need them.
---
1. German Christmas markets
---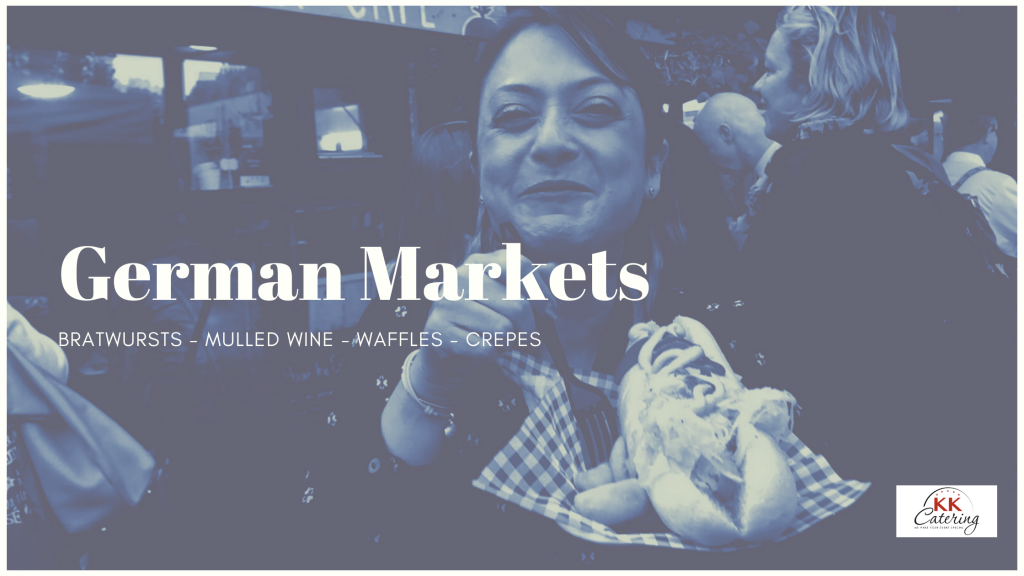 German Christmas markets are a fond tradition for people in this country and across Europe. Many have been cancelled this year, so why not set up your own mini German Christmas market in your business' car park?
You don't need to have many stalls at your German Christmas market, but you can still arrange live festive music, good food and a jolly atmosphere can be had. Just be sure to plan ahead as many businesses might try to hire some of the suppliers for this or another event with so many venues closed this winter.
Here at KK Catering we can supply wooden food huts serving German Sausages, mulled wine, waffles, crepes and so much more
---
2. Drive-in pantomime/cinema
---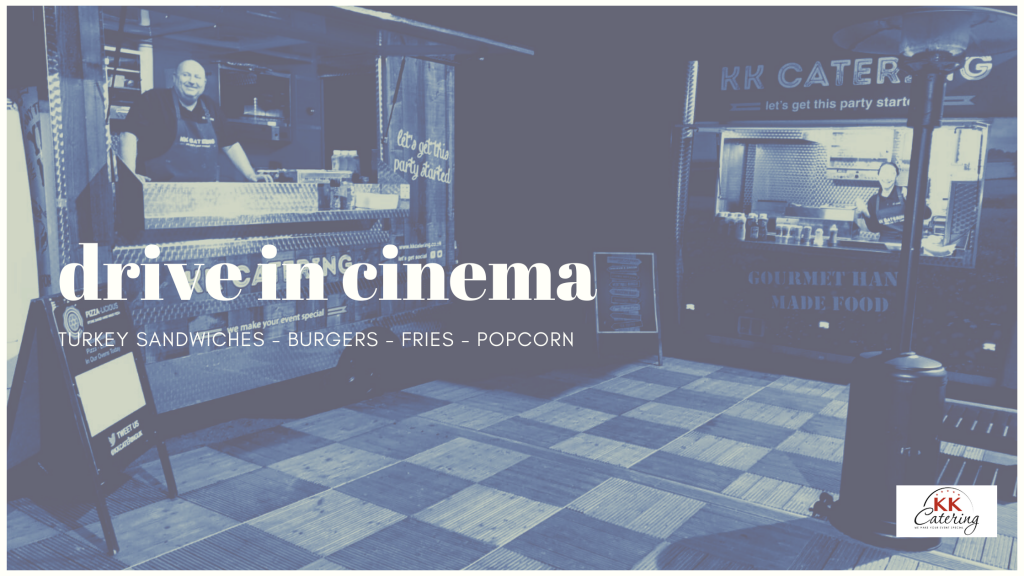 Pantomimes and Christmas movies are some of the biggest traditions during the festive season within the UK. However, due to social distancing restrictions, it's not possible at the moment to have hundreds of people sat in the same room.
Using a drive-in version can get around this. All you need is a screen large enough to display the movie or host the stage, a sound system and a space for the employees to drive into. The great thing about this one is that you could make it kid-friendly, so children can join their parents at the event and sit in the car. Or you could invite couples.
With Christmas classics such as Elf, Polar Express and the Holiday there is a huge choice of movies to excite your staff and get them in the festive spirit.
In addition, you can have food served to all your staff through a dedicated catering team such as KK Catering or perhaps the management team. Food can be served directly to the cars of staff. Food on offer could include hot turkey and stuffing sandwiches, hog roast, burgers, popcorn, chips and lots of soft drinks on offer.
---
3. COVID Christmas party with awards
---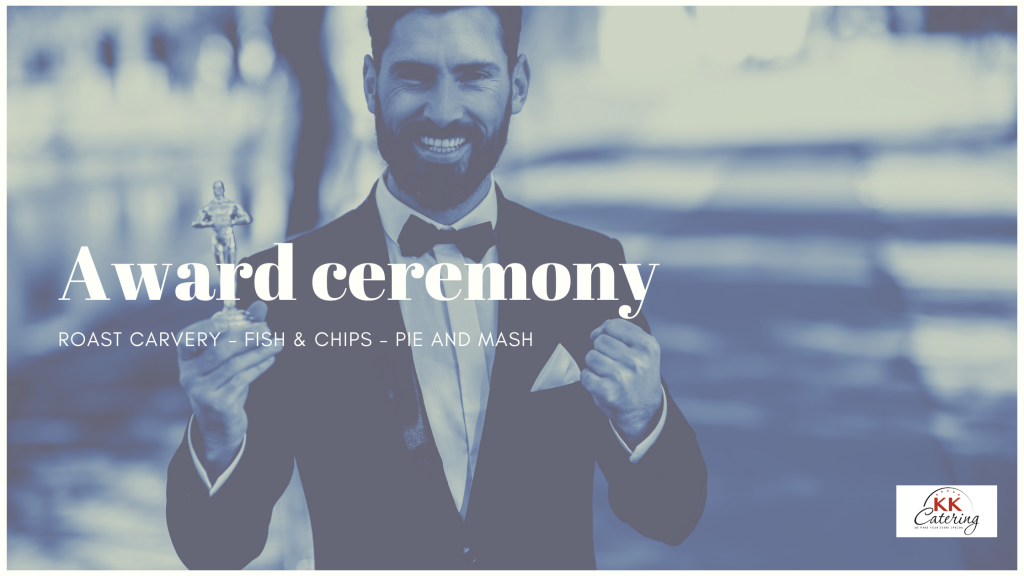 If you've got a small team or a large space, you can have a socially distanced Christmas presentation, show or awards ceremony with staff standing or sitting at a distance. Just make sure all tables and chairs are two metres apart. Alternatively, you could put staff inside hula hoops that are evenly spaced apart.
Then you can give your annual speech, awards and more to staff and provide them with some entertainment. Food could be delivered to each member of staff and with classics such as Pie and Mash, Fish and Chips and Roast Carveries there is sure to be a treat to delight everyone.
---
4. Online Games day
---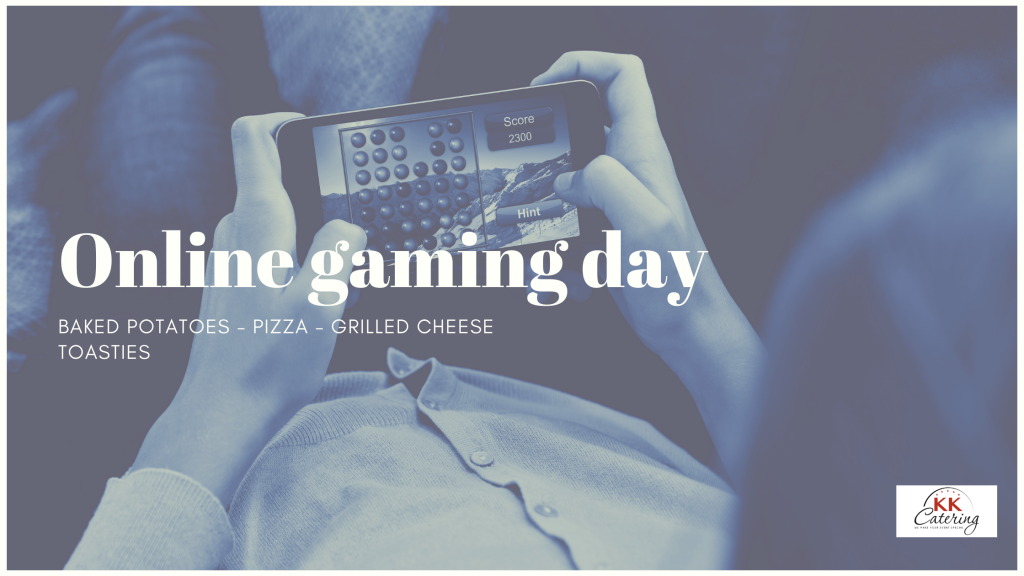 Online gaming is now more popular than ever. Most people have at least one game on their mobile phones and there are numerous versions of classic games like Monopoly, Scrabble and Rummikub that you can get everyone to download in order to join in a small festive games day.
The staff could enter games to play against their colleagues for prizes at the end of the day. And all the activities can be held at their desks. A dedicated catering team could deliver food to all participants including classics like baked potato's, pizza and grilled cheese toasties.
A games day is a good way to socialise as well, as most games have chat functionality within them. Therefore, people can talk, even if they're on the other side of the building.
Finally, a games day can be adapted to many different tastes. Perhaps your staff are more into real-time strategy, online poker, city building or even e-sports – these game days can be set up too. There are plenty of options for you to create a perfect COVID Christmas games party.
---
5. Mini zoo experience
---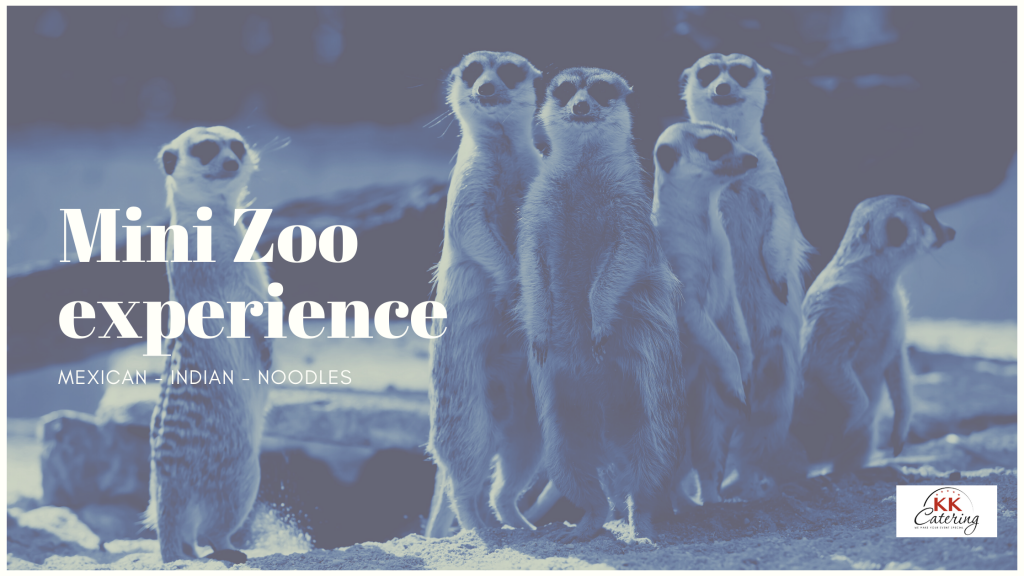 There are numerous small businesses that can bring the zoo to your office and this can be an excellent way to have some fun. Exhibits and demonstrations can be set up so your staff can view the animals at a safe distance. Those members of the mobile zoo can then do demonstrations with the animals so your staff can learn more about them.
Some mobile zoos have some great animals for display. For instance, it is not uncommon to find meerkats, snakes, lizards and other small mammals.
Like all good Zoo's you can create a food court for your staff with worldwide street food such as Mexican Burritos, Indian Curries and Noodle Bars
---
6. Online bingo and drinks at home
---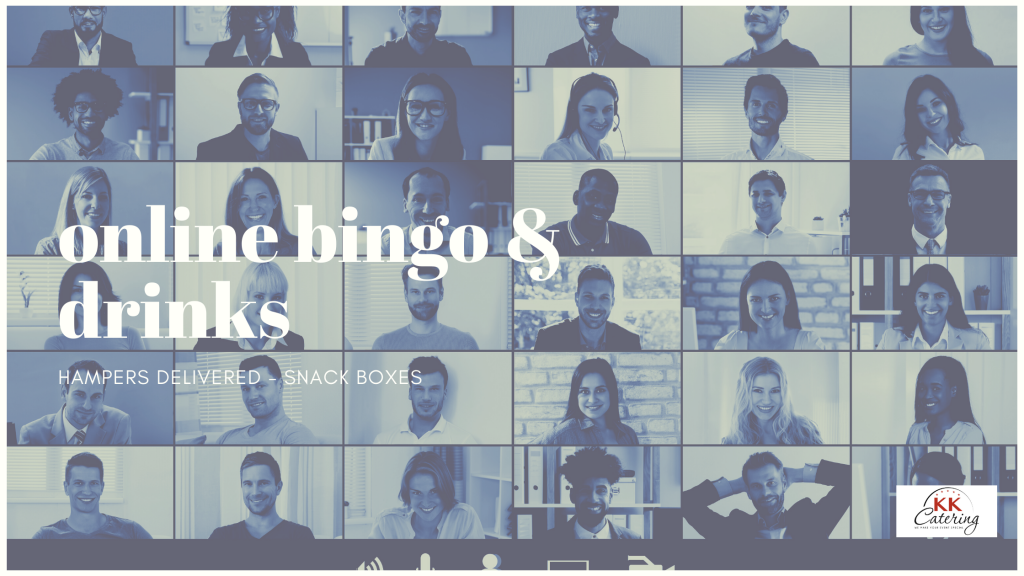 Not all COVID Christmas parties have to be at the office. When the pubs, clubs and restaurants shut in the UK, many people formed virtual pubs at home using online chat tools like Zoom and Skype to host. The same can be done for your Christmas party. You can set up a specific time for people to be online and host a games, awards or another event for your company.
You can send everyone a hamper full of snacks and drinks for the night. Or, order all your staff a takeaway and have it delivered to their house just before the virtual party is about to start.
Games that can be played virtually include Bingo with game cards sent over via email that day for people to print and use.
---
Conclusion
---
The COVID Christmas party doesn't have to been abandoned this year. You might just need to adapt your usual plans for one that is more aligned to social distancing. Venues might be closed as well, so you will need to think about where to host the party. Whatever you decide, you can still have a party to celebrate all of the hard work people have done during what has truly been a challenging year.
Useful Links
Cinema screen hire: https://www.skylightcinema.co.uk/
Christmas catering: KK Catering
Outdoor stage hire: http://www.soundstageone.co.uk/services/outdoor-stage-hire/
Mini Zoo: https://littlezoo.co.uk/